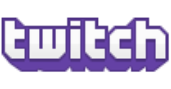 The livestream schedule for Old School is now available. Don't forget that this week we are moving channels to the [http://www.twitch.tv/runescape RuneScape Twitch channel].
You can join us for zombie head hunting, trying a record attempt at capturing the flag in Castle Wars, defeating Snagwort in the latest installment of the Goblin Invasion or having a first look at Nightmare Zone.
Tue 27th August 9pm BST - Twitter Followers party in Castle Wars
Wed 28th August 9pm BST - Half jug of Zombies
Fri 30th August 9pm BST - Community Round Up & Goblin Raid
Sun 1st September 9pm BST - Nightmare Zone play through
I hope to see you there!
~Mat
Ad blocker interference detected!
Wikia is a free-to-use site that makes money from advertising. We have a modified experience for viewers using ad blockers

Wikia is not accessible if you've made further modifications. Remove the custom ad blocker rule(s) and the page will load as expected.