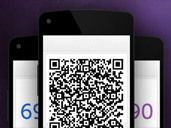 We know how much your account means to you, and we want to help you keep it safe from unsavoury characters out there on the internet. That's why we've launched the new RuneScape Authenticator.
Free and available to all RuneScape players, in the main game and on Old School, the RuneScape Authenticator is the new way to protect your account, giving it an additional layer of protection against unauthorised access.
So, how does it work?
Setting up the RuneScape Authenticator is quick and easy, and is done via our website.
Once it's set up, the Authenticator uses a code generator app - such as Google Authenticator for Android, iOS, and Blackberry phones, or Microsoft Authenticator for Windows PCs and phones - to generate a six-digit code.
You will then need to enter this code, when prompted, as a second step each time you log in on a new PC.
Then, you can set your account to remember your computer for 30 days, if you wish.
The RuneScape Authenticator is ready and waiting to help you protect your account, so what are you waiting for? Get protected in just two minutes!
Please come to the forums to discuss the update.
Have a read of the FAQ here.
The RuneScape Team
Ad blocker interference detected!
Wikia is a free-to-use site that makes money from advertising. We have a modified experience for viewers using ad blockers

Wikia is not accessible if you've made further modifications. Remove the custom ad blocker rule(s) and the page will load as expected.