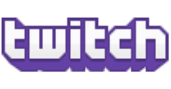 There are a huge amount of really entertaining streamers on Twitch TV who put a lot of effort into entertaining our community. This weekend there are a whole host of streams going on, support these guys by checking them out.
This weekend, Pakosco will be streaming his Iron Man account progress! He streams every day so make sure that you give his channel a follow and see how his progress goes!
Also this weekend, ImABudAddict will be live from the Motherlode Mine on his journey to 99 Mining. Check out his stream and wish him good luck on his goals!
This Saturday at 9 PM BST, Bluefire40 is doing an "Amnesia Quest Run" where he tries to complete each quest without a guide. This stream is sure to be entertaining so tune in and make sure that he doesn't use a guide!
Also on Saturday, at 7:30 PM BST, AquaKidRS will be attempting to gain as many levels possible in one hour on his new skiller account! Be sure to catch this one to see how many levels an account can possibly get in a short amount of time!
Lastly, streaming on Saturday at 1 PM BST, JarlSid is going to be skilling and questing his way to the top so make sure that you tune in and show your support!
Look below to see who is on right now.
If you have a stream planned for next weekend and want it advertised here, please let @JagexRonan know. Make sure that within the tweet you provide the time that you'll be streaming (BST), what you'll be streaming and your Twitch URL.
If you want to stream on the official Runescape channel please contact
@Jagex_James
Ad blocker interference detected!
Wikia is a free-to-use site that makes money from advertising. We have a modified experience for viewers using ad blockers

Wikia is not accessible if you've made further modifications. Remove the custom ad blocker rule(s) and the page will load as expected.