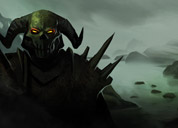 The Wilderness Feedback poll has been created based on your feedback after the Rejuvenating the Wilderness update.
Please read the Wilderness Feedback developer blog for all the details on the poll.
To vote, click here. This poll will run until Wednesday 26th March.
There is currently a bug which is preventing some players from voting in the poll, we believe this only affecting players with a KDR score. We are expecting a fix for this early next week, so if you cannot vote now, pop back then and you should be able to vote.
Ad blocker interference detected!
Wikia is a free-to-use site that makes money from advertising. We have a modified experience for viewers using ad blockers

Wikia is not accessible if you've made further modifications. Remove the custom ad blocker rule(s) and the page will load as expected.