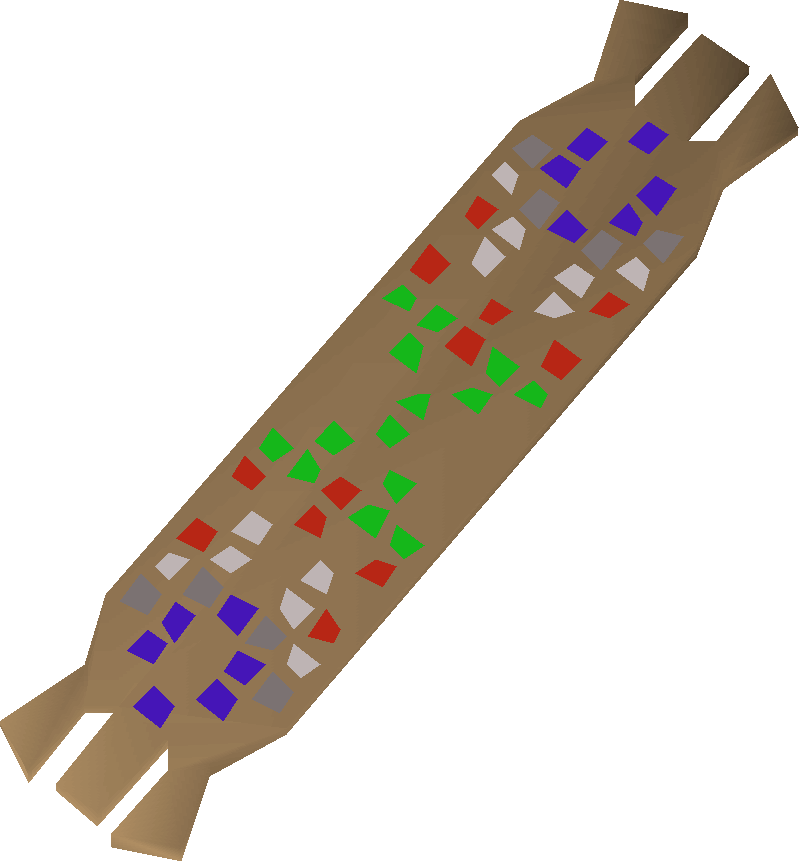 A wampum belt is a quest item used in the Shilo Village quest. It is given to the player at the start of the quest by Mosol Rei outside the east entrance to Shilo Village. The player gives the belt to Trufitus in Tai Bwo Wannai village in order to find out more about the curse placed on Shilo Village.
Ad blocker interference detected!
Wikia is a free-to-use site that makes money from advertising. We have a modified experience for viewers using ad blockers

Wikia is not accessible if you've made further modifications. Remove the custom ad blocker rule(s) and the page will load as expected.