Watermelon seed
Release date
11 July 2005 (Update)
Farming level
47
Exchange price

491

coins (info)
Patch
Allotment
Time
80 min (8x10 min)
Planting XP
48.5
Check-health XP
N/A
Harvesting XP
54.5
Payment
10 Curry leaves
Tradeable?
Yes
High alch
33 coins
Low alch
22 coins
Store price
Not sold
Examine
A watermelon seed - plant in an allotment.
[view] • [talk]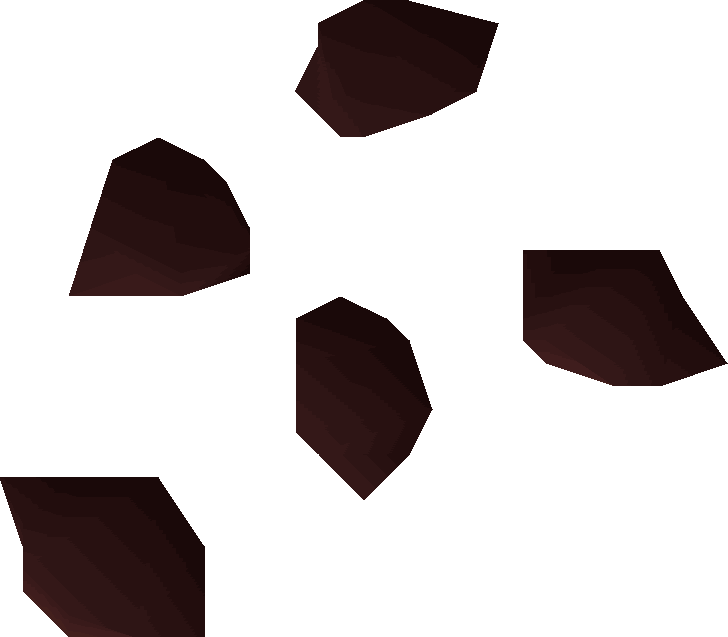 Watermelon seeds are used to grow watermelons through the Farming skill at level 47. Players must plant 3 watermelon seeds per allotment. They may be obtained by pickpocketing Master Farmers, the Temple Trekking minigame, from the Wintertodt supply crate, and a possible reward from the high level gamble reward for the Barbarian Assault minigame.
A nearby gardener will watch over your growing watermelons (excluding Harmony Island) at the cost of 10 curry leaves - either noted or unnoted. Having fully grown nasturtiums in a nearby flower patch protects watermelons from disease and thus allow players to avoid having to pay the gardener.
Watermelons are necessary to grow on Harmony Island for the Morytania Diary. There are no gardeners on the island to watch over your crops.
Dropping monsters
Edit
Allotment

 Potato •  Onion •  Cabbage •  Tomato •  Sweetcorn •  Strawberry •  Watermelon

Flower

 Marigold •  Rosemary •  Nasturtium •  Woad •  Limpwurt

Herb

 Guam  Marrentill •  Tarromin •  Harralander •  Gout tuber •  Ranarr •  Toadflax •  Irit •  Avantoe •  Kwuarm •  Snapdragon •  Cadantine •  Lantadyme •  Dwarf weed •  Torstol

Hop

 Barley •  Hammerstone •  Asgarnian •  Jute •  Yanillian •  Krandorian •  Wildblood

Bush

 Redberry •  Cadavaberry •  Dwellberry •  Jangerberry •  Whiteberry •  Poison ivy

Tree
Fruit tree

 Apple tree •  Banana tree •  Orange tree •  Curry tree •  Pineapple •  Papaya tree •  Palm tree

Special seeds

 Seaweed •  Teak •  Grape •  Mushroom •  Mahogany •  Cactus •  Belladonna •  Calquat •  Spirit

Tithe Farm seeds

Other seeds

 Blindweed •  Crystal (small) •  Grass •  Hardy gout tubers •  Kelda •  Pine tree •  White pearl

Chambers of Xeric
Garden of Tranquillity

 Delphinium •  Pink orchid •  Pink rose •  Red rose •  Snowdrop •  Vine •  White rose •  Yellow orchid
Ad blocker interference detected!
Wikia is a free-to-use site that makes money from advertising. We have a modified experience for viewers using ad blockers

Wikia is not accessible if you've made further modifications. Remove the custom ad blocker rule(s) and the page will load as expected.