Wooden shield redirects here. For the item gained from a weapons rack, see wooden shield (Weapons rack)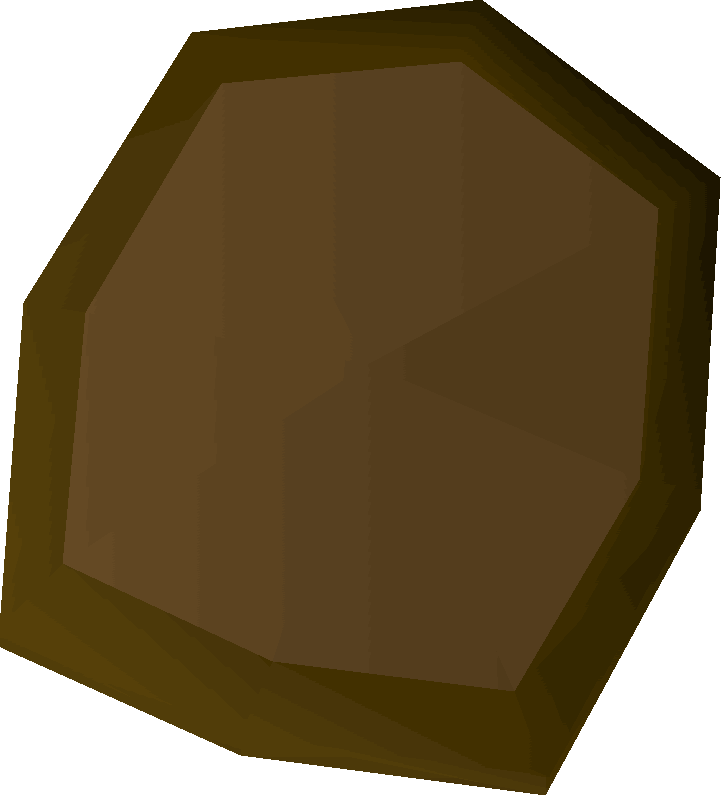 A wooden shield is the weakest shield available, but one of a small group with no Attack or defence penalties to any form of combat. It is round in shape, and while all warriors should quickly progress to something better, it is better than nothing for magic users, since it has no penalties. It can be purchased from Cassie's Shield Shop in Falador, found north of the Varrock city wall as a respawn, and one is given free on Tutorial Island.
Its stats are equal to the Training shield but worse than Anti-dragon shield.
Bonuses
Hover over image for type

A player wielding a Wooden shield.
 Attack bonus
+0
+0
+0
+0
+0
 Defence bonus
+4
+5
+3
+1
+4
Other bonuses
Slot

list

+0
0
0%
+0
Ad blocker interference detected!
Wikia is a free-to-use site that makes money from advertising. We have a modified experience for viewers using ad blockers

Wikia is not accessible if you've made further modifications. Remove the custom ad blocker rule(s) and the page will load as expected.