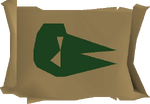 Zul-andra teleport scrolls are obtained from defeating Zulrah. Reading the scroll teleports the player to Zul-Andra, and requires completion of Regicide.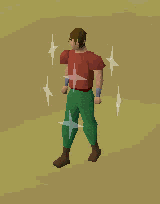 Dropping monsters
Edit
| Monster | Combat level | Quantity | Rarity |
| --- | --- | --- | --- |
| Zulrah | 725 | 4 | |
Price history
Edit
Upon release, Zul-andra teleports were dropped in quantities of 50 per drop, shortly reduced to 20. This caused an oversupply of teleport scrolls, and was silently reduced to one scroll per drop on 15 October 2015, limiting the quantity of scrolls that enter the game economy. As a result the teleport scroll rapidly increased in price. This caused some controversies among the Oldschool RuneScape community, as players, who hoarded teleport scrolls prior to the update, were able to profit greatly due to the higher prices. On the day of the update, 9,092,122 scrolls were traded on the Grand Exchange.
Shortly after the 25 May 2017 update that decreased the average value of loots from Zulrah by 30%, the drop quantity was increased from 1 to 4.
Monsters

Signature drops

 Zulrah's scales •  Jar of swamp •  Pet snakeling •  Zul-andra teleport •  Serpentine visage

Equipment

 Toxic blowpipe •  Toxic staff of the dead •  Trident of the swamp

| | |
| --- | --- |
| Helms |  Serpentine •  Magma •  Tanzanite |

Other

High Priestess Zul-Harcinqa • Priestess Zul-Gwenwynig •  Anti-venom •  Anti-venom+
Ad blocker interference detected!
Wikia is a free-to-use site that makes money from advertising. We have a modified experience for viewers using ad blockers

Wikia is not accessible if you've made further modifications. Remove the custom ad blocker rule(s) and the page will load as expected.